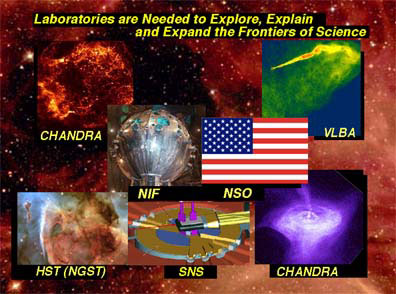 Next Step Option (NSO) Program Advisory Committee Background Information
---
The NSO Program Advisory Committee held its first meeting July 20-21, 2000 at General Atomics, San Diego, CA. The meeting was held in Building 7, Room 120 and began at 8:30 am on July 20.
---
Introduction
We are posting background material and the presentations for the NSO PAC meeting on this page. This material will be updated as required. Please send suggestions for information or your comments for posting as an email attachment to Dale Meade. Additional background material on the FIRE Physics Program and Engineering Design, burning plasma experiments and fusion can be found at the FIRE home page.
---
Presentations to the NSO PAC
These talks are being prepared and will be posted prior to the PAC meeting as they become available . Background material is also provided in a following section. The recent EPS paper is a good quick summary.